WHAT WE DO
We make films that change lives. Films with purpose to engage, inspire and educate.
Charity
We produce compelling and cost effective films for charities across the UK. We're passionate about what we do. We care about the films we make and those we film.
Health
From hospital training to wellbeing films, we work with healthcare organisations including the NHS, providing an end-to-end film production service.
Education
We specialise in creating bespoke training and educational films, as well as producing online promotional content for schools and organisations.
Corporate
Promotional film, marketing campaigns, interviews and case study films, the power of film within business has never been stronger.
About us
passionate - hardworking - loyal
Red Goat Productions was set up by Jade and Michelle to create emotive and passionate films that engage, inspire and educate.

We believe in the value of positive, lasting relationships with our clients and contributors. We pride ourselves on our sensitive and professional approach, and we work closely with clients to produce engaging, informative content that is delivered to a high standard.

We're passionate, hardworking and loyal. In particular, we support our charity clients beyond the films we produce and every year actively raise money to help support these amazing organisations.
THE TEAM
We believe in delivering high standards everyday for every client.
Michelle Maynard
Client Director & Managing Partner
An award winning Broadcast Journalist with over 20 years experience working in radio, broadcast and corporate television production. Michelle specialises in News and Current Affairs and has a particular interest in Health.
Jade Cummings
Creative Director & Managing Partner
Directing, Producing, Filming and Editing – Jade is as hands on as you can get and is involved in every stage of production. She has years of experience working in the health, care and charity sectors and she excels in creating the film that you need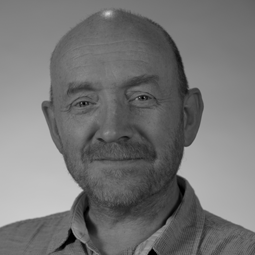 Declan McCaughey
Senior Camera Operator
Declan is highly respected for his professionalism and he specialises in observational filming and current affairs. He has worked as a senior cameraman for Channel 4, ITN, and Reuters. Declan's camera skills range from high energy documentary shoots to artistic promotional films.
Testimonials
WE BELIEVE IN THE VALUE OF POSITIVE, LASTING RELATIONSHIPS.
DO YOU NEED A FILM? WE CAN HELP.